The Tonor Orca 001 Microphone
Last Update: Dec 25, 2022

Tonor sent me their newest microphone to try out, the Orca 001. I warned them that I do honest reviews, and it may not pan out the way they'd like and they agreed anyway. So here it is. The Tonor Orca 001.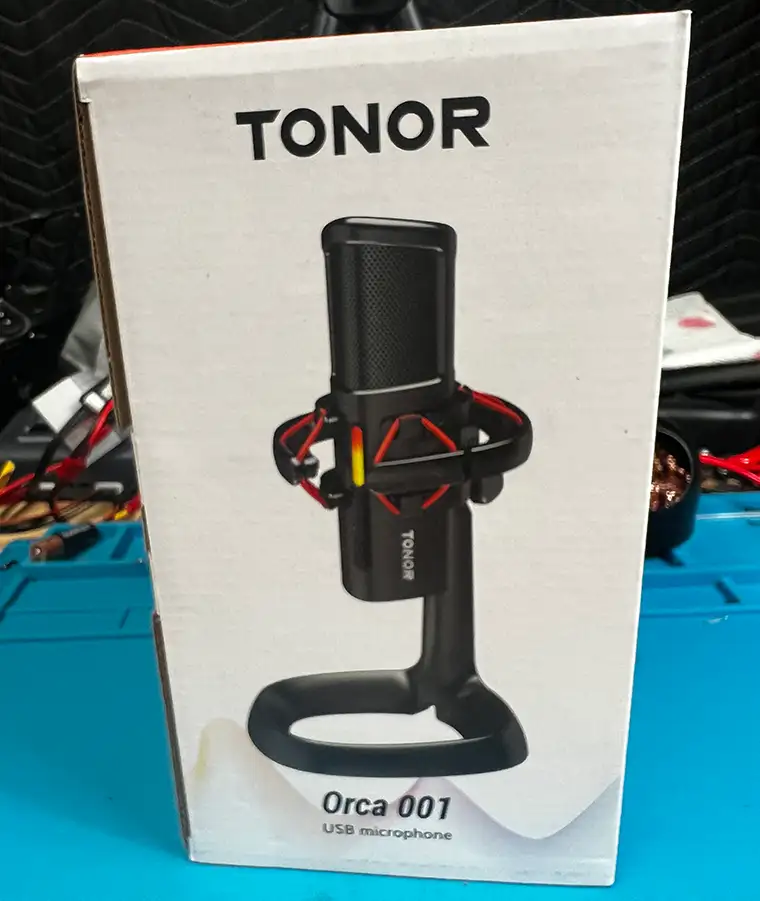 Who is This Microphone for?
It's a USB Microphone aimed at the midrange. I would say it's above the casual Zoom/Skype mic and not quite the professional voice-over mic (usually XLR). It's designed for:
Online Meetings
Streaming
YouTube videos
Podcasting
So it's perfect if you want to start any of these things but want to spend less than $600 on a Shure Mic and all the accessories. It's far better, in my experience, than most USB Microphones. It's a way to get an "edge" above the mic in your laptop or cheaper cut-rate USB Mics.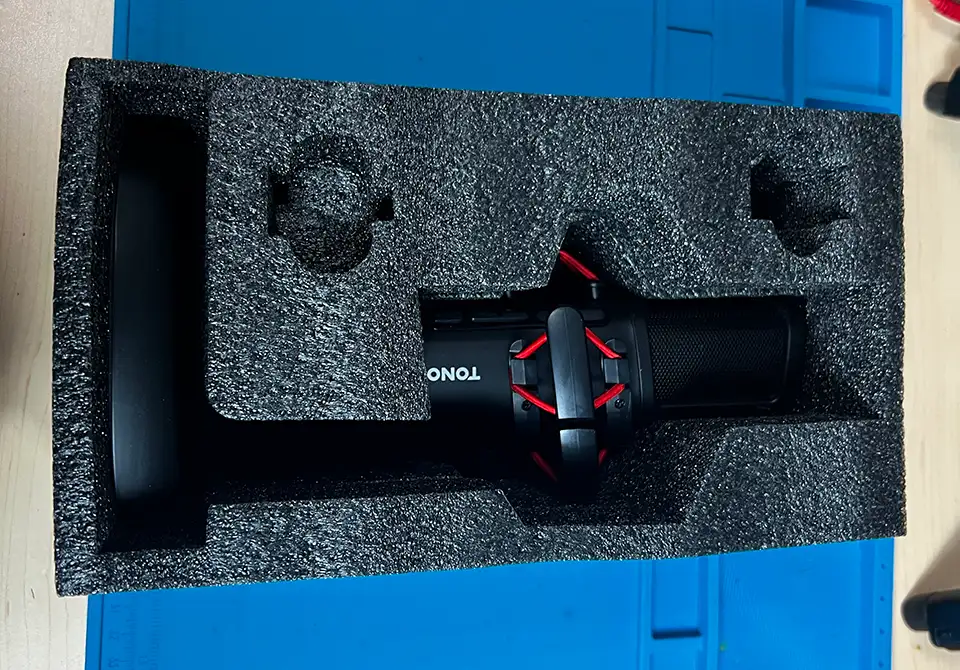 This thing has some surprising quality. Here's my experience.
My Experience with the Tonor Orca 001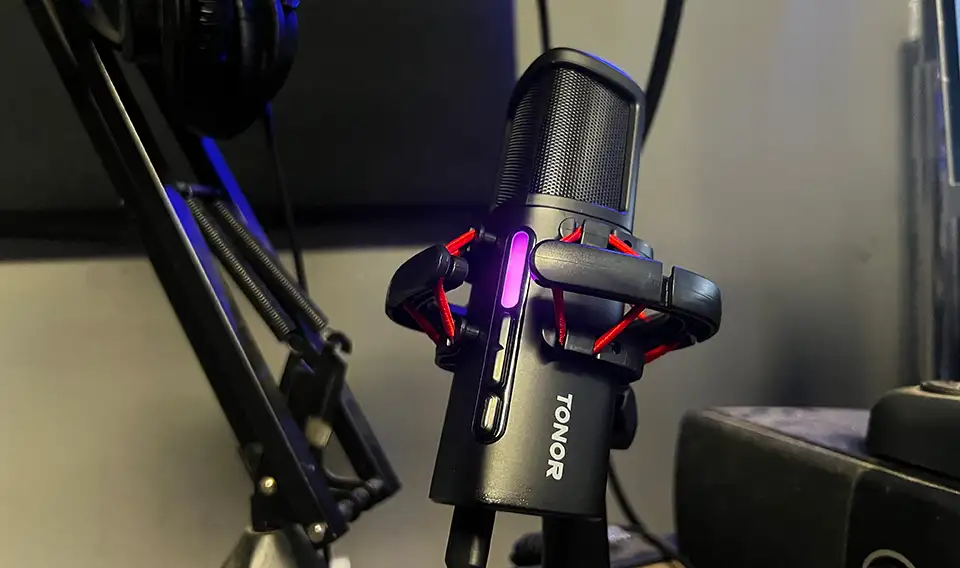 For most of the work I do, I use an RE20 Microphone going into a DBX-286s and Focusrite Solo. I decided to get great equipment for building my courses, and use it for other stuff too. I used it on the All Hands on Tech Podcast as well. It's been great. My standards are high.
If you want to see the video I made with it, check it out here:
I did no editing to the audio in this video. This is exactly how the microphone sounds.
I plugged in the Tonor Orca 001 and was pleasantly surprised. This microphone sounds good. It sounds far better than I'd usually expect for a USB Microphone.
I did the following:
Read Harvard Sentences
On axis test
Off axis
Over modulated
Whisper
Exaggerated plosives.
Turned on background noise
It did well in all of these areas. One small thing I noticed, and you'll notice it in the video once I point it out: it picks up my breathing quite a bit. This can easily be removed in post-production, but I did notice it.
That's the only complaint I have with the microphone, and it's an insignificant one. Even expensive microphones pick up breathing.
What I Like About the Microphone
I like this microphone, and I want to plug it into my stack for streaming, Zoom calls, and the like. Here's what I like:
Sturdy construction. Not "cheap" feeling at all.
Excellent sound quality
Noise reduction works GREAT. Does not distort my voice
Tap to mute is pretty cool.
So yeah, I can't think of any reasons not to pick this microphone up.
Verdict: buy it
Conclusion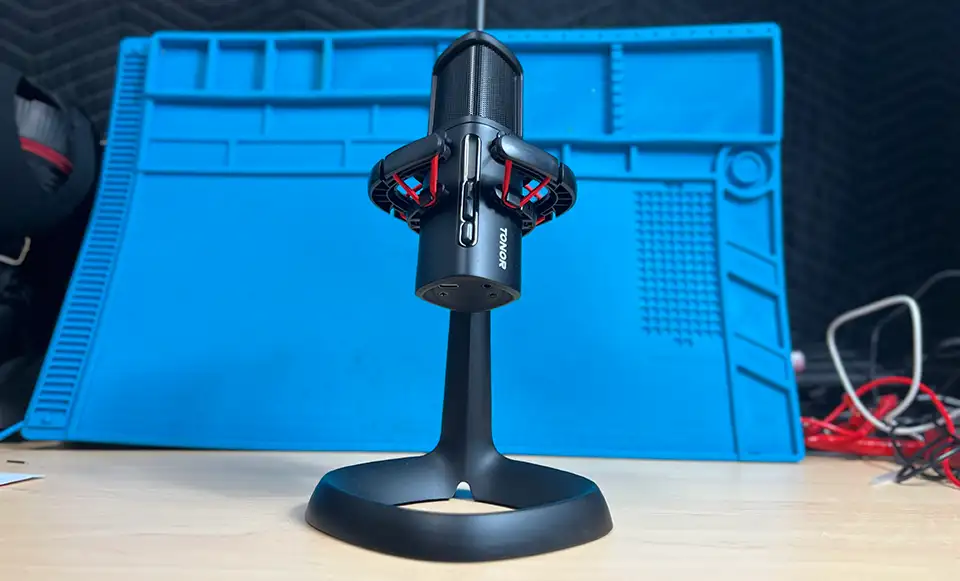 I have used Tonor microphones in the past, and they've been…ok. I bought an XLR one about five or six years ago that was pretty terrible and low-priced. Tonor is trying to "step up their game" and attack the microphone harder.
I have a Tonor Microphone Stand I've been using for over three years now that is excellent. I mean, you can pick this up for $29.59 USD and it works as good as a Rode PSA1 that's $129. Tonor is clearly trying to make a name for itself in this industry.
Tonor sent me this mic, but they aren't paying me. If it was a turd, I could have told you so without repercussions. However, I am impressed with the Microphone and endorse it. It's awesome.
If you're looking for a great USB mic, pick one up today.
Questions? Comments? Yell at me!
---
Follow @JeremyCMorgan
---