I went to my First AWS re:Invent
Last Update: Dec 25, 2022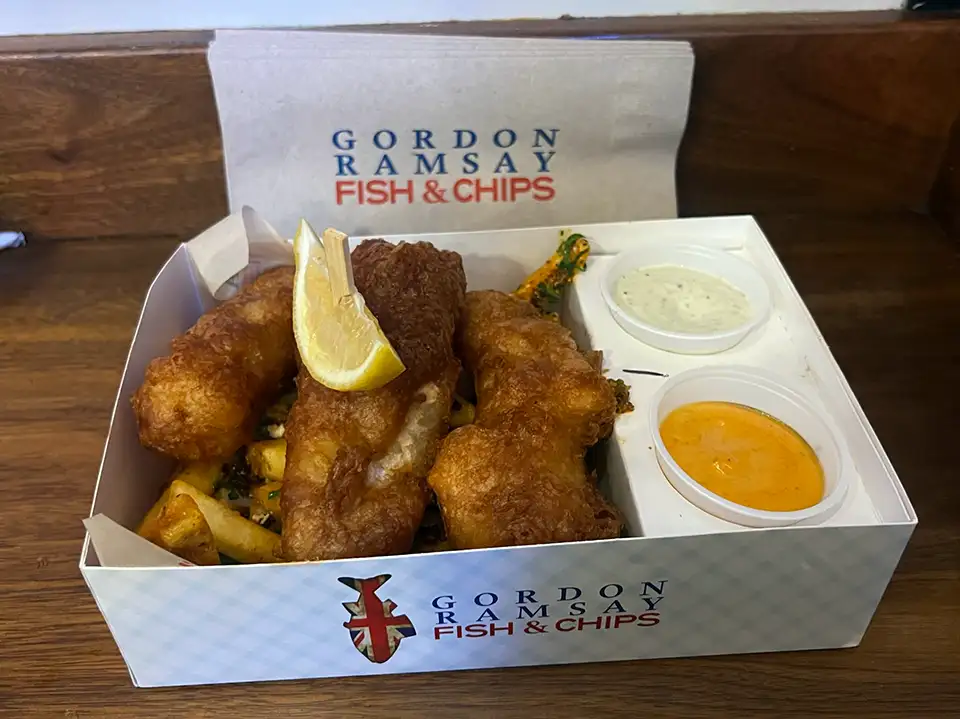 Gordon Ramsay's Fish and Chips were the perfect fuel to power 29,448 steps in my first day at AWS re:Invent 2022. This is my first time attending re:Invent, though many of my coworkers were veterans who gave me lots of tips.
Wear comfy shoes.
Hydrate.
Take breaks when you need to.
I thought I knew what to expect, but boy, was it bigger than anything I anticipated.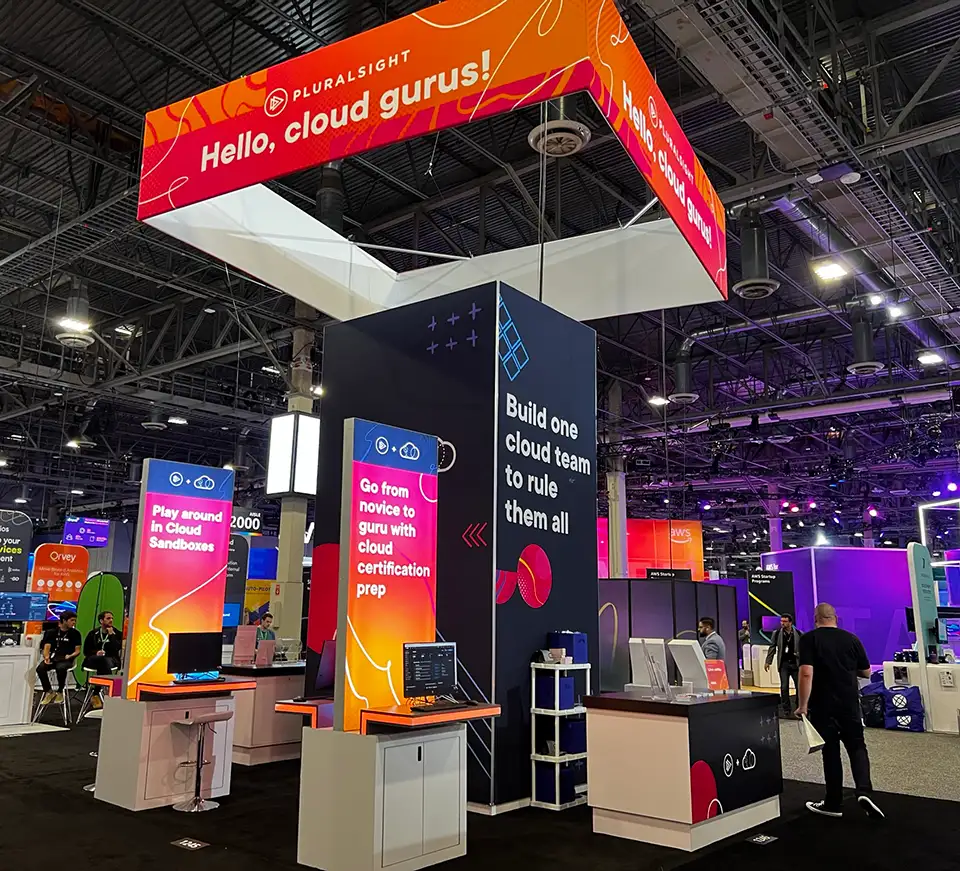 I landed Monday and walked the floor early to check it out. My employer Pluralsight sent me there, but I wasn't doing booth duty at this show. However, I wanted to see the booth and check it out. Very cool. Some hands-on labs and a custom game created by David Neal made for a pretty awesome experience.
So what were some of the highlights of AWS re:Invent 2022?
Keynote from Adam Selipsky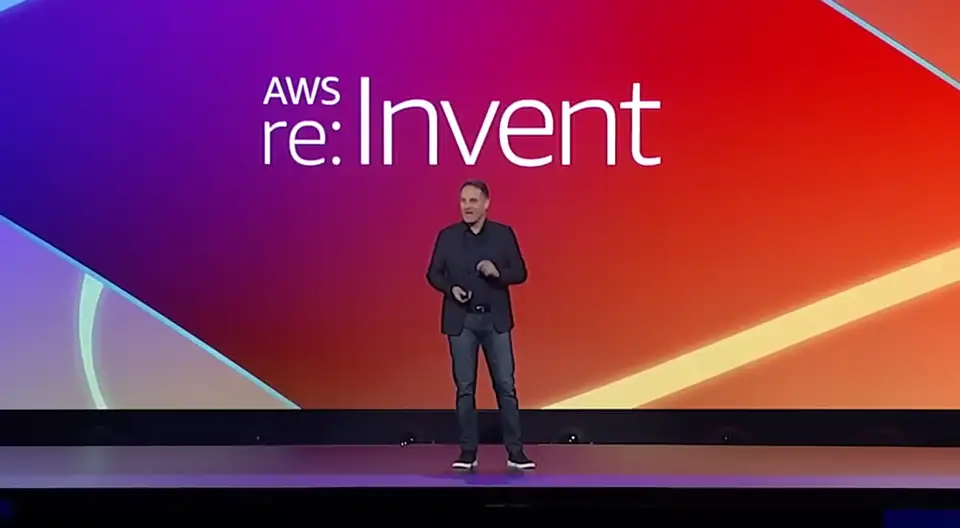 Since I missed the Peter DeSantis keynote, this was the first one I caught. The overall theme of this keynote is reducing complexity. Also, Amazon datacenters strive to be water positive by 2030 and use 100% renewable energy by 2025. These are ambitious goals, but how close are they now? AWS is 85% there. Impressive.
There were some significant announcements, such as
Serverless OpenSearch (Preview)
Zero ETL Solutions
Amazon Data Zone
Amazon QuickSight
Guard Duty EKS
AWS Security Lake
Graviton 3 Processors
AWS SimSpace Weaver
And more. It was a fantastic keynote and an exciting kickoff for the show.
Watch Our discussion of this Keynote here:
Swami Sivasubramanian's Keynote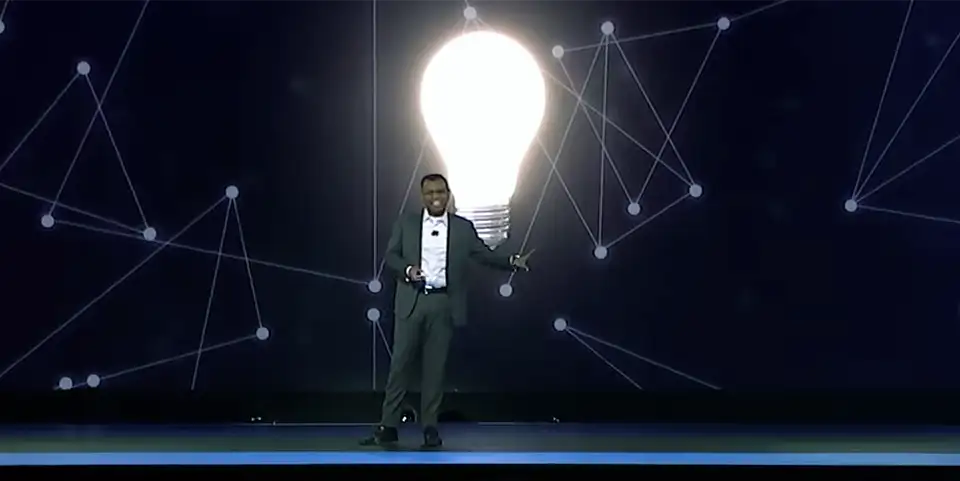 This keynote was by far my favorite. "Data beats intuition" was the theme of this keynote. It focused heavily on data and how it will change the world. I liked the focus on "why." It wasn't all about the technology and bells and whistles as much as what it will enable us to do. It was powerful and fun.
One part that stood out to me was Kumar Chellapilla's talk about geospatial machine learning for disaster response. As a first responder, I can appreciate what some of these tools will do to save people's lives. These are things we dreamt about not so long ago.
Watching @kumarc1 talk about geospatial machine learning for disaster response. I'm blown away. The first responder in me wants to give these folks the biggest high five. Literally saving lives with technology. #awsreinvent2022 pic.twitter.com/nXr8kstQks

— Jeremy Morgan ( jeremymorgan@mastodon.social ) (@JeremyCMorgan) November 30, 2022
Some other announcements:
Amazon DevOps Guru for RDS
Database Migration Service Fleet Advisor
Lots of SageMaker Updates
DynamoDB Standard-Infrequent Access Table Class
Amazon Kendra Experience Builder
Amazon Lex Automated Chatbot Designer
And many more. I am not a big data or machine learning expert, so I didn't think I would get much from this keynote. I was pleasantly surprised, and it was my favorite one of all.
Watch Our discussion of this Keynote here:
Day Three: Werner Vogels Keynote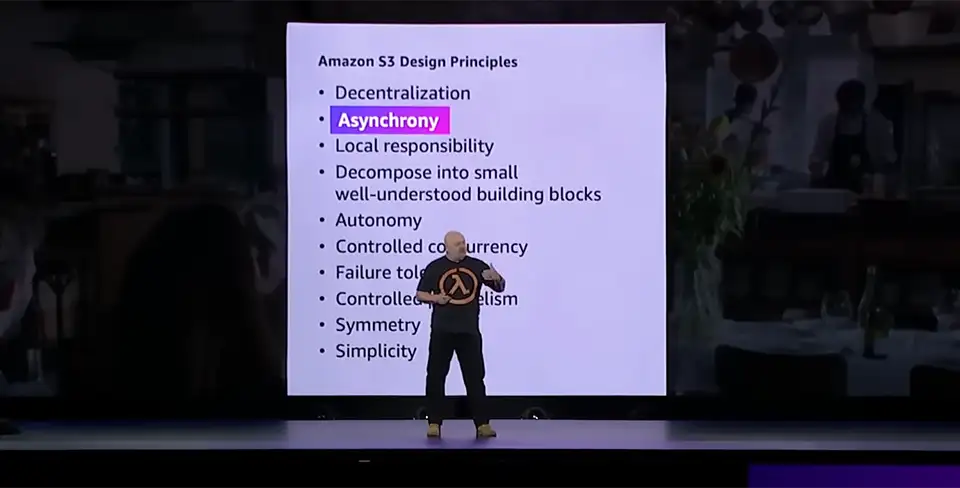 "The world is asynchronous."
I'm an absolute fanboy of Werner Vogels. I'm not alone. This wasn't my first time watching one of his talks, so I knew what to expect. I was not disappointed. What I wasn't expecting was how abstract this particular talk would be. It's not a bad thing. He talked about the AWS vision and how things have progressed since his Distributed Computing Manifesto until now. He laid out the reasoning behind the high-level design of AWS down to the micro level. He explained the vision and the drive toward the future they're working on. Nothing I can say will do it justice, so you can watch it here.
He also announced some new products.
Amazon EventBridge Pipes
AWS Step Functions Distributed Map
AWS Application Composer
Amazon Code Catalyst
AWS Ambit Scenario Designer
It was a great talk and well worth a watch. I've traditionally been an Azure-centered guy, but AWS is doing a great job of winning my heart.
Watch Our discussion of this Keynote here:
So Cool!!
Hanging out with Geeks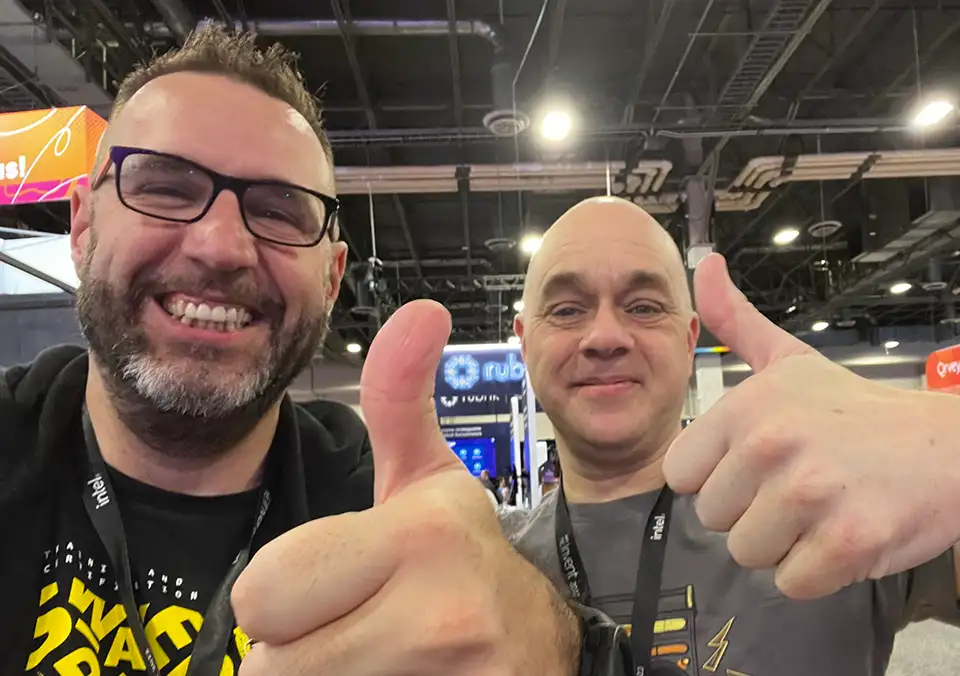 I was incredibly busy during the show but did meet a few people and connect with some of my friends. This is one of the best parts of my current job. I get paid to talk geek with people. It was fun!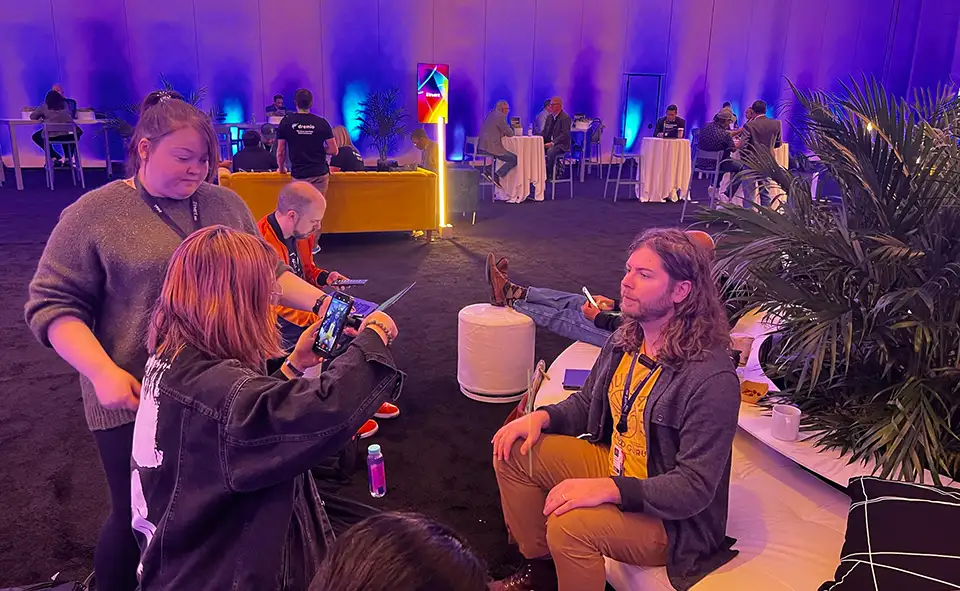 I also spent a lot of time behind the scenes creating cool content for Pluralsight. I work with passionate and talented people, so it's always cool to work with them while in their element.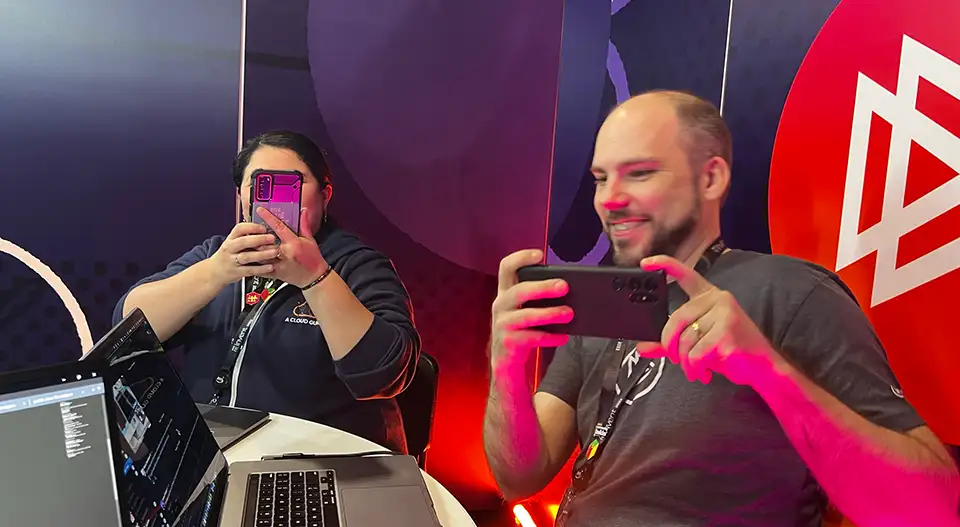 My coworkers are always fun to hang out with. They're as silly as I am or more so, and so passionate about teaching and getting people into tech. Totally fun.
Certification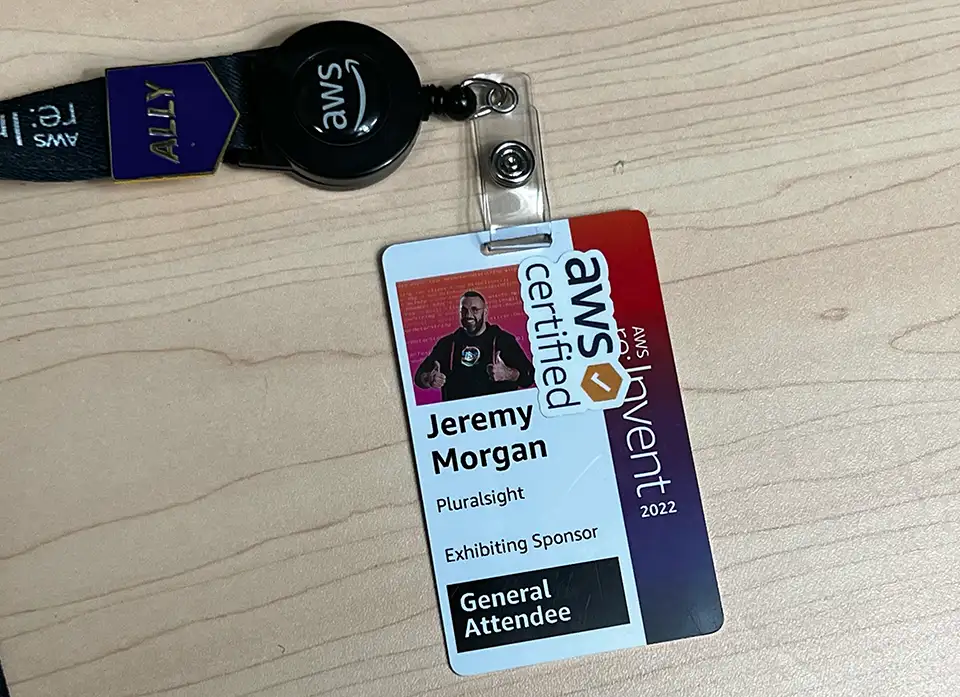 So before the show, I had to get an AWS Certification. After all, it's a part of our Cloud Happy Challenge where Pluralsight/A Cloud Guru is giving out free certification training. I took that training and got my AWS Certified Cloud Practitioner.
AWS really takes care of certified folks at the show. There was an awesome certification lounge: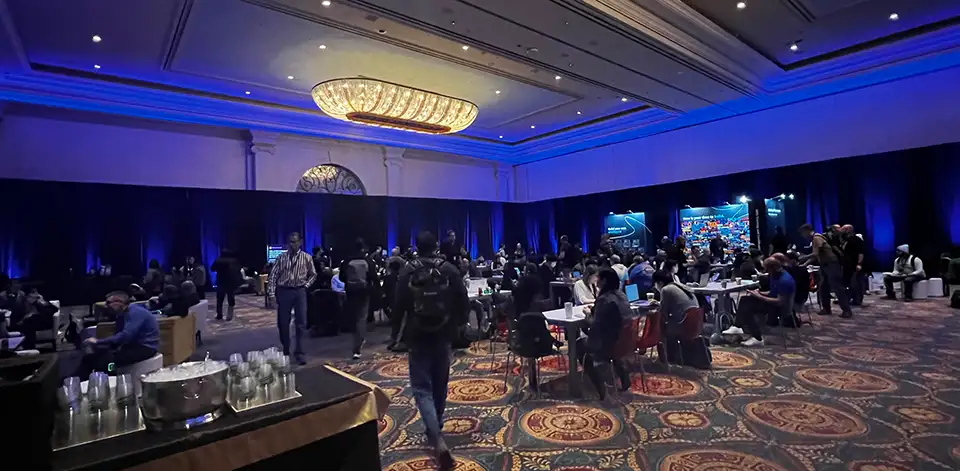 And a kickass certification party that was a total blast. They even made special cookies.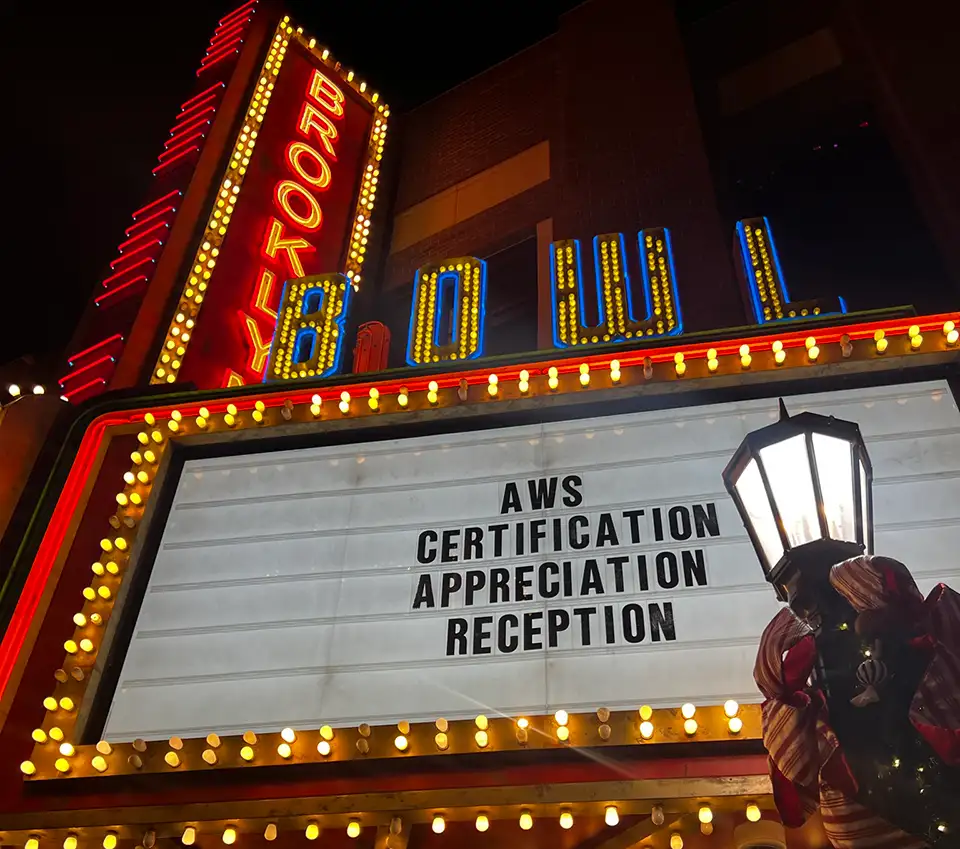 It was fun catching up with friends and hanging out for hours.
Summary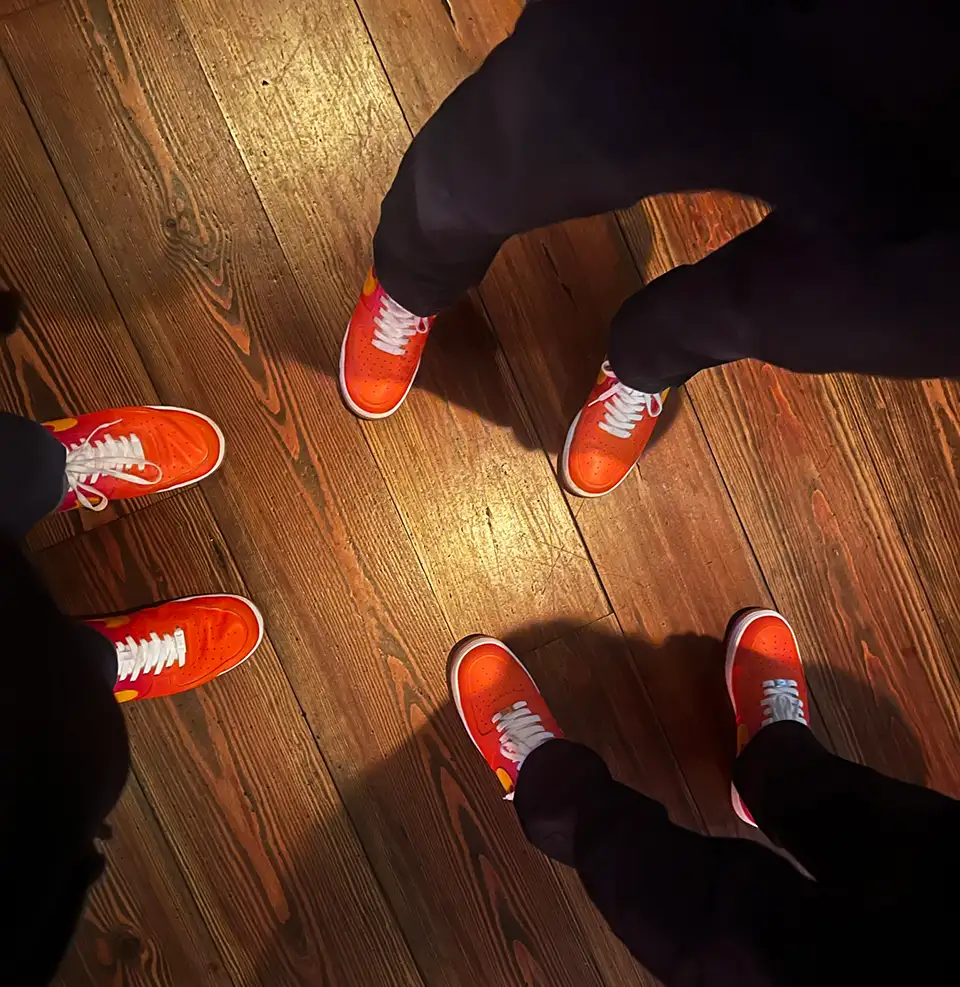 I had an absolute blast at re:Invent and was glad I went. I was energized and inspired, and I had a great time hanging out with people. I must thank my employer Pluralsight, for sending me there. That company has done so much for my career and personal life, and this is one of the many cool things they've done for me.
Questions, comments? Yell at me!!
---
---